Se stai cercando una soluzione conveniente per convertire i file Zimbra in Exchange Server, puoi utilizzare Zimbra to Exchange Server Converter. È lo strumento sicuro e protetto che può convertire efficacemente file Zimbra Exchange Server e account...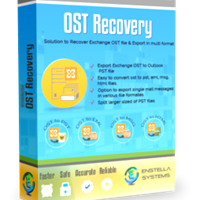 Download to the best Enstella OST to PST Converter Software which you can easily convert single as well as multiple files in one go without any difficulty. The GUI (Graphical User Interface) of this software is easy to understand and the user can use...
Zimbra to PST Converter es el software más eficaz que cualquiera puede usar para convertir Zimbra a PST. Puede importar fácilmente archivos Zimbra a formato PST. Este software profesional puede convertir completamente archivos Zimbra con todas las...
¿Have you opened and closed several accounts in the recent past? This will appear in your EWS file and may cause Chime Support to reject your application. Another common reason for application rejection is that the address you used is not your real...
Edb email converter tool convert all the edb file data in to pst file. Stella edb email converter tool support all the version of the edb file. Stella edb email converter tool convert 32bit and 64bit edb file data in to pst file. For more info visit...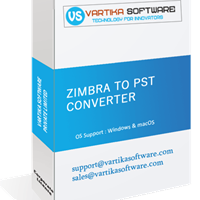 Try now Vartika Zimbra to PST Converter Software and Export Zimbra mail TGZ file to Outlook PST format without any data loss risk. It allows user to Export entire folder in just one time. You can easily save your TGZ file into many different file...
Utilizo un botón en formulario access para enviar correo electrónico. El código envía desde el outlook de office y no me aparece después en el outlook 365 como enviado. Quisiera que el código me enviara el email desde outlook 365 directamente sin...
Ost to pst converter software is the powerful tool to convert all the ost file data in to pst file. Stella ost to pst converter software convert all the corrupted ost file data in to office 365 account. Stella ost to pst converter software convert...
El convertidor TGZ a PST es un software confiable y seguro para convertir TGZ a PST y otros formatos como PDF, EML, HTML y EMLX. También retiene los metadatos de un correo electrónico, como De, Asunto, Para, Cco, Cc y Detalles del remitente /...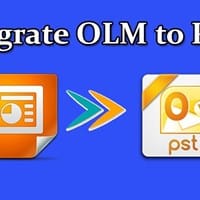 If you are searching a fastest way where you can Convert OLM file to PST format then I want to suggest you this third party tool OLM to PST Converter Software that easily Convert OLM file to PST format. The tool quickly & safely converts all email...