Es de un archivo de audio mp3 que tiene un peso de 9 kn pero que no se oye y me pone ese mensaje de 0xc00D3E84
¿What types of erotic massage did you like? Is it really good for the body? I would like to know the details of your life
Recover Data from the Outlook OST file can be recovered using the eSoftTools OST to PST Converter software. Additionally, it is capable of recovering deleted OST file data, including emails, contacts, calendars, tasks, notes, chat logs, journals,...
Different Types of Angel Massages There are various types of Angel Massages that cater to different needs and preferences. Some popular ones include: Angelic Relaxation Massage: This gentle massage focuses on promoting relaxation, reducing stress,...
Services Offered by Global Movers ¿Residential Moving Moving to a new home? Global Movers understands the emotional and logistical challenges involved in residential moves. They offer end-to-end moving services, including packing, demenageur loading,...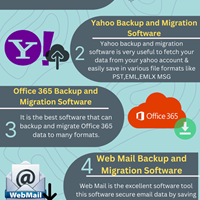 ¿Do you want to learn how to take an IMAP backup for free? IMAP Backup Software by eSoftTools to Export IMAP Account Emails to Thunderbird is a fantastic software that I have for you. It is the greatest alternative for effectively doing this...
AWS (Amazon Web Services) offers various services and tools that allow developers to build and deploy applications without the need to manage infrastructure directly. These services fall under the category of "serverless" or "compute as a service"...
Download this advanced tool for import Outlook OST to Outlook.com. Through the use of the OST to PST Converter software from eSoftTools, you may safely import Outlook OST files into Outlook.com and convert them to PST, EML, Gmail, Yahoo, Zimbra, MSG,...
You can use SysInspire 7z Password Recovery Software to recover passwords from 7z file archive files. This tool is used to recover passwords from 7z files. It is a reliable and efficient tool for everyone who needs to access data from their...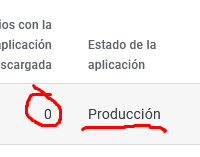 Subí mi app android a la play store, y cuando hago la búsqueda en no me aparece Consulto en play console los dispositivos disponibles y aparece en 0. Aqui dejo el build.gradle